Internships
Stipendiefonden
The Nordic Chamber of Commerce in Indonesia has a partnership with the Swedish foundation 'Stipendiefonden för Svensk Utlandsungdom'. This is a yearly program in which a Swedish National get the opportunity to do a 12 months Management Trainee Internship program at our Jakarta office. The program is fully funded by Stipendiefonden (Scholarship) and NordCham (Visa and 2 week intensive Indonesian language course).
See more information below!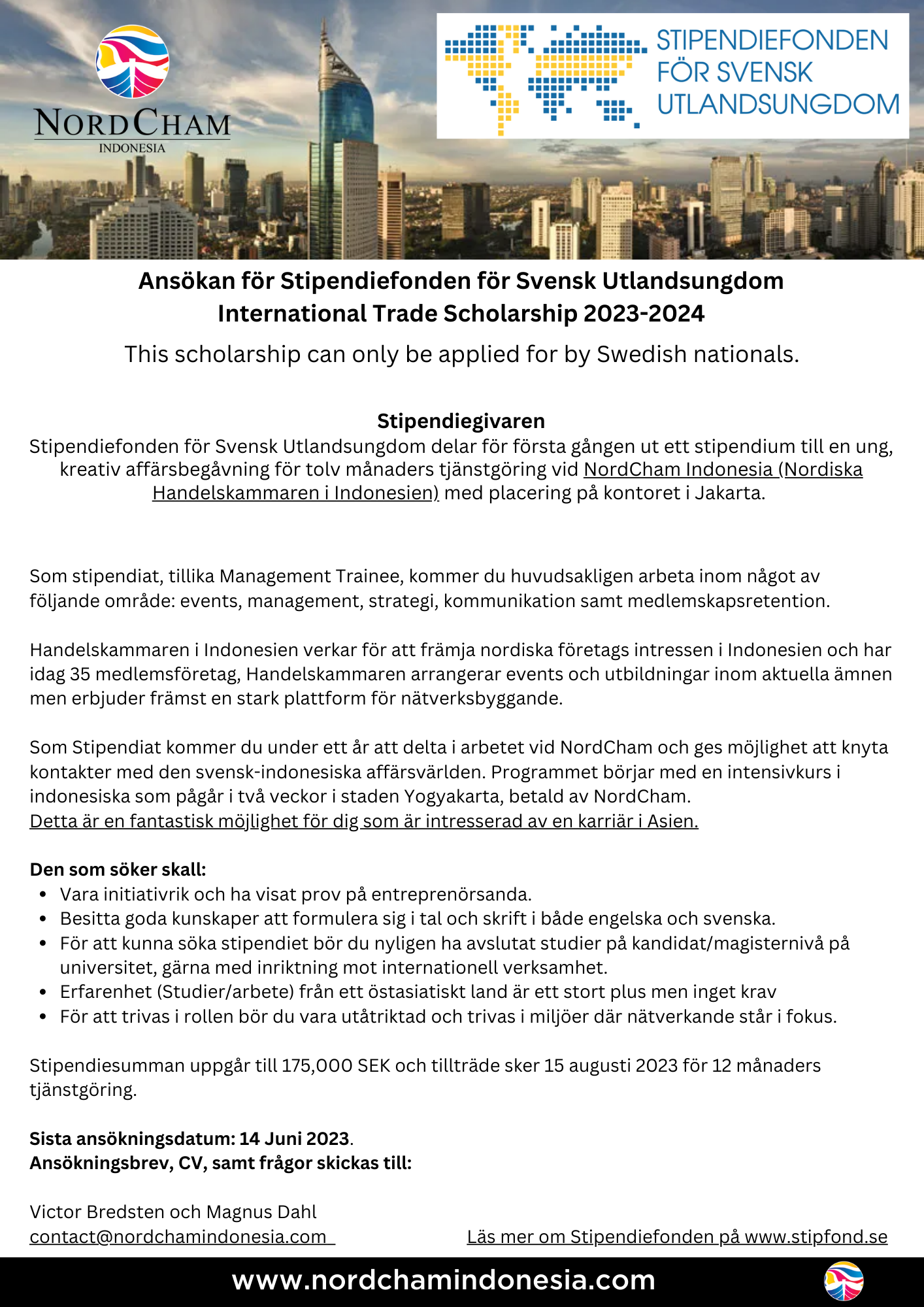 CBS
Copenhagen Business School has a new initiative called "Internship Abroad". In short the idea is to provide relevant, talented students a novel international learning opportunity consisting of:
Professional experiences through a one-semester internship at a Danish/Nordic company in Indonesia
Learning about the culture/market as part of the university education
Studying selected courses at Universitas Gadjah Mada, a local university, to complement the internship.
The Danish Embassy in Jakarta supports the initiative.
The student will receive SU stipends but it may be necessary with additional financial support for travel and accommodation expenses.
This is an annual 6-month program from July to December completed in CBS students 5th semester.

OPEN INTERNSHIP APPLICATION
We are always interested in hosting ambitious Nordic and Indonesian interns.
For Nordic interns, NordCham will take care of the visa process.